We offer a unique knowledge of corona and plasma technology ensuring the perfect
surface adhesion in the film and foil packaging industry.
Narrow Web
Extrusion
Converting
Coating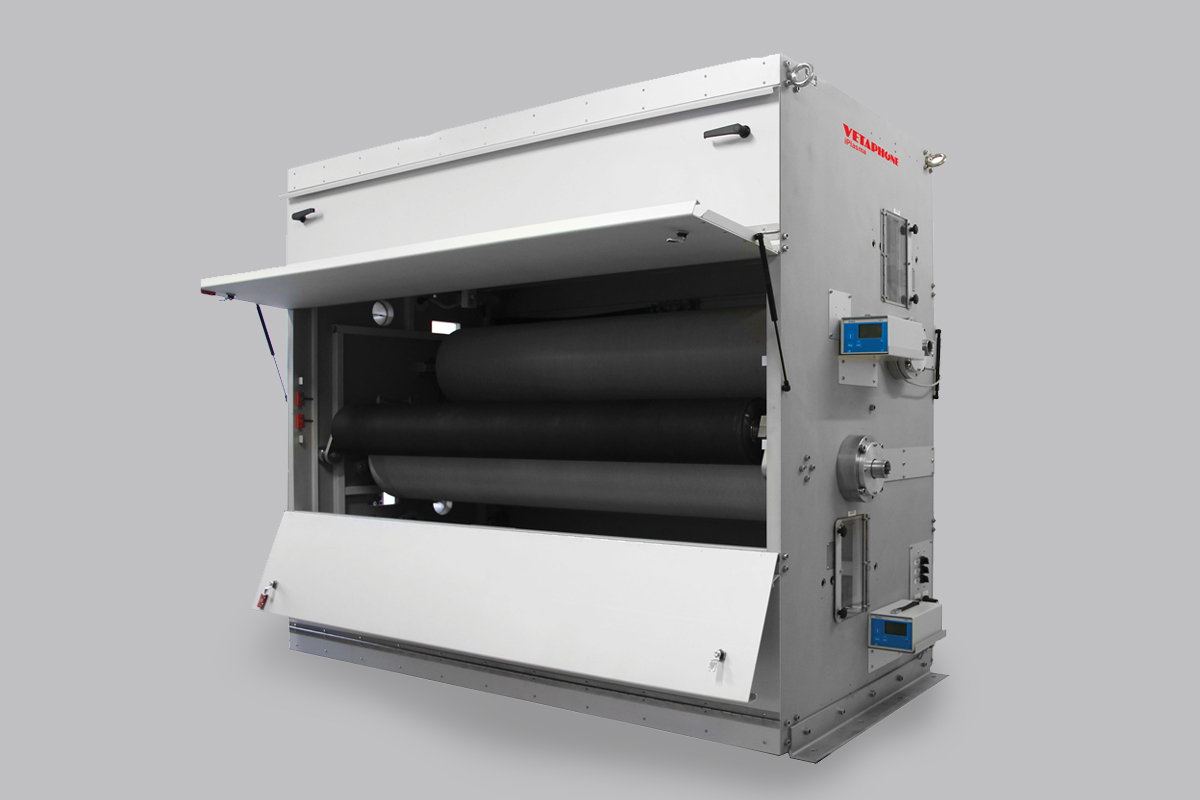 iPlasma
Generator

Vetaphone is renowned as an innovative supplier of Corona and Plasma surface treatment technology to the printing, converting, and extrusion industries. Since pioneering the Corona process in the 1950s our dedication to providing the right solution has turned the Vetaphone name into a trusted and well-respected brand around the world. Today we lead the way from our high-tech headquarters in Kolding, Denmark.